August 2016
Download new KEEN'S 2016 Cookbook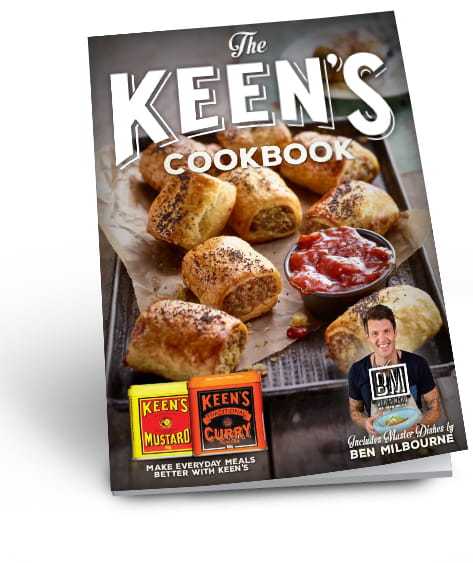 We are very proud to present 50 delicious recipes that explore the diverse uses of KEEN'S Curry and Mustard powders.
From the classic Curried Sausages, to the more contemporary Toasted Almond, Beetroot & Mustard Dip, there is something for everybody's taste.
Just ask Ben Milbourne, star of channel 10's cooking show Ben's Menu, who has shared 10 inspiring KEEN'S dishes to try at home.
Whether it's chicken or a salad, a curry or a steak, you can make everyday meals better with KEEN'S.
DOWNLOAD NOW